Welcome to Front Room
- the singing group from North West Kent
Dates for your diary:
Saturday 8th June 2019 at 7.30pm — Istead Rise Memorial Hall
See Forthcoming performances for more details.
---
About Front Room
Front Room is a group of local singers who came together in July 2008 following the very successful TV talent show 'Last Choir Standing'. After spending a few fun evenings during the summer months singing round the dining table with a glass of wine at Heather's in Longfield or gathered round the baby grand at Jerry's in New Ash Green, we were enjoying ourselves so much that we simply didn't want to stop when our regular commitments started again in the autumn.
For our first public performance at Gravesham Festival of Music & Speech in March 2009, we needed a name. It could only be one thing, couldn't it? A front room was where it had all started, so Front Room it was!
Front Room has 18 members, and under the leadership of our Musical Director Jo Love, we rehearse regularly at Southdowns Church near Dartford. We have also established two smaller groups, the Front Room Ladies and the Back Room Boys, to expand our repertoire and these groups still meet in a front room!
Full length concerts have been given at many venues including Gravesend, Luddesdowne, Meopham and Ash. Front Room has also provided the cabaret at Rotary and Golf Club gala dinners, and many other private parties. Canon Chris Stone of St George's Church Gravesend has been a huge support to Front Room since its beginning and we were delighted, along with Gravesham Choral Society and Kent Chamber Choir, to help fund a replacement for the church's old upright piano. Front Room has also supported the work of ROPE charity, singing at their Christmas and tea-time concerts in 2015.
We also are regular performers at the annual Hastings Beatles Day – an event held in the White Rock Theatre, where groups perform Beatles' songs all day long in aid of Macmillan Cancer Relief. This event has the added bonus of Crazy Golf in the afternoon and a fish and chip supper!
News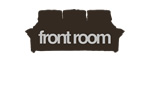 Frontroom celebrates its 10th Anniversary
Front Room celebrates its tenth anniversary in 2018, and was pleased to welcome three new members in the last year: Mike Hickie (bass), Alan English (bass) and Vanessa Best (alto). They are busy learning all our repertoire and have brought even more depth to our singing. Now we would like to reach new heights in 2018 by finding an additional soprano!
Forthcoming Performances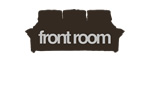 "Let's do it"

Saturday 8th June 2019 - 7:30pm
Istead Rise Memorial Hall, Lewis Road, DA13 9JQ
An evening of popular choral music, by Cole Porter, Carly Simon, Lennon & McCartney, Paul Simon, Billy Joel and more
Saturday 8th June 2019 at 7:30pm in aid of Ellenor hospice charity
Tickets £8 each on the door or from Sheila Buchanan 01474 812726
Bring your own refreshments
Getting in touch
If you would like to find out more about our group or want to contact us about a concert or short 'cabaret' performance, please send us an email or give us a call.
By Email:
By Telephone:
Judy Burrows on: 01474 873721
---
What people say
---
Who's Who?
The Front Room singers are:
Sopranos:
Carol Arman-Addey
Judy Burrows
Angela Clark
Annette Hughes
Joanna Love
Kristin MacLaughlin
Marianna Stone
Altos:
Vanessa Best
Sheila Buchanan
Heather Pickering
Carol Gracey
Tenors:
David Clark
Tony Rumsey
Tim Stone
Jerry Sykes
Paul Houston
Basses:
Steve Doerr
Alan English
Mike Hickie
Peter Jaques
Dave Saunders
Derek Wheeler